Executive Security Concepts in Arlington, VA, Provides Guard Service such as: Armed Guards, Security Guards, Event Security, & Personal Protection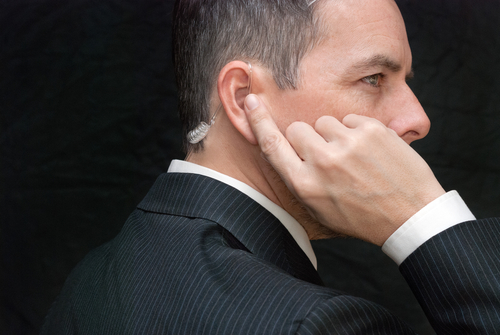 Arlington, VA  Armed Guards and Security Guards
In Arlington Virginia security guards can prevent injuries and save lives. They can also limit exposure to potential legal actions. Our company, Executive Security Concepts, is a full-service security company that can provide armed guards and unarmed security guards for virtually any purpose. We have been in business for over a decade, and our leadership team has assembled a group of highly qualified security professionals who have satisfied countless clients. In this business, your reputation must be spotless, because a single mistake can yield devastating consequences. We take this to heart every moment that we are on a job. Your safety is our business, and we take our business very seriously.
Armed Guards Arlington, Virginia Can Rely On
We conduct extensive recruiting searches to find the most qualified armed guards that are out there. As you may imagine, many of our Arlington, VA armed guards are veterans. In fact, the owner and founder of our company, Christopher Ragone, is a United States Navy veteran. We also have armed guards who are former law enforcement officers, and some members of our team come from private security backgrounds. These individuals are used to potentially tense situations, and they are trained in deployment concepts, crowd control, and situational strategizing. Our armed guards can protect housing communities, sensitive chemical plants and manufacturing facilities, and commercial structures of all kinds.
This type of facility security is part of what we do, but we also protect people. In Arlington, Virginia armed guards are in demand, and we have the manpower to respond. Our armed guards can protect high profile individuals who have personal security needs. Though we are geographically located in Virginia, our armed security guards have protected clients while they were traveling to all parts of the country, and all parts of the world.
Arlington, VA Security Guards for Events
If you're holding any type of special event, security is naturally going to be a very big concern. Some events are more volatile than others, so the optimal security strategy will vary depending on the circumstances. We have extensive experience with event security in Arlington, Virginia, and our strategists can work with you to devise a plan that keeps event attendees out of harm's way.
Contact Executive Security Concepts Right Now!
Now is the time for action if you have security concerns of any kind. Our knowledgeable agents are standing by to answer any questions that you may have, and we place an emphasis on rock solid customer communication. You can reach one of our Arlington, Virginia security guard specialists at 540-314-4098.