Armed Guards, Armed Security Guards, and High Risk Employee Termination in Norfolk, VA
Businesses, politicians, government employees and celebrities are just a few of the people who understand the value of armed security guards' protection. High profile individuals and companies in Norfolk, VA rely on Executive Security Concepts for armed security guards. Companies realize that armed security guards are an integral part of their security team, protecting employees and property, alike, for daily security, special event security and for any high-risk employee termination. Executive Security Concepts has been protecting people and businesses since 2005, employing only top security professionals with military, police or security backgrounds.
Armed Security Guards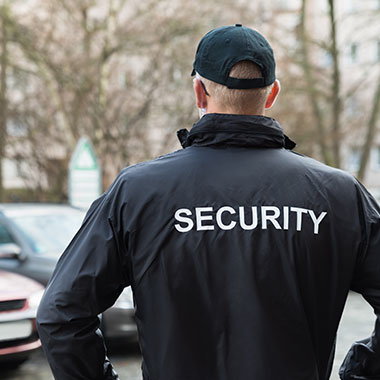 Executive Security Concepts has been providing clients in Norfolk, VA with armed security guards for private security, event security and armed guards to secure properties for 15 years. Protecting politicians, royals, foreign dignitaries, celebrities and high profile business executives has solidified ESC's reputation for discretion and professionalism. Owner and founder, Christopher Ragone is a U.S. Navy veteran, 8th degree Assistant Professor of Universal Kempo-Karate and a graduate of The Executive Protection Institute. He along with Executive Security Concepts Director of Operations, Rex Crockett, have been providing businesses and individuals with highly vetted and trained armed security guards for any situation needed.  Armed guards will analyze every situation and location to devise a custom security plan for each client. Whether a single armed security guard is needed or an entire team of armed guards is required, Executive Security Concepts can provide you protection.
High Risk Employee Termination
Owning a company isn't just about selling a product or experience, it's also about protecting your employees, your property and your brand. Employing multiple people means you will have diverse personalities working together. This blending of personalities may not always be a good fit. Disgruntled employees could pose a threat, especially when terminated. Overseeing employee interaction is where Executive Security Concepts comes in. We can provide a high-risk termination plan for your Norfolk, VA company to keep your employees and property safe. Our main goal is to provide security to your business and employees by:
assessing high risk employees who are being terminated
assessing a location for termination with quick exit access
providing security presence after a high-risk termination to deter any retaliation
For more information on armed guards, armed security guards and high risk employee termination in Norfolk, VA visit https://www.executivesecurityconcepts.com/ or call 540-314-4098.
Armed Guards for Norfolk, VA Residents
Boasting 144 miles of shoreline, Norfolk is a vibrant mix of culture and entertainment. East Beach is a great location for relaxing by the water and you'll notice the mermaid sculpture. These mermaid sculptures are scattered all around Norfolk. Originally there were 130 mermaid sculptures but artists have continually added to them, each having a theme. If you love art, head to the Neon Art District for an eclectic collection. After a long day of exploring, you will be hungry so head to Ocean View Fishing Pier restaurant on the Chesapeake Bay offers seafood fare and miles of water views.