Bodyguard Training, Bodyguards for Hire, and Personal Bodyguards in Roanoke, VA, and Surrounding Areas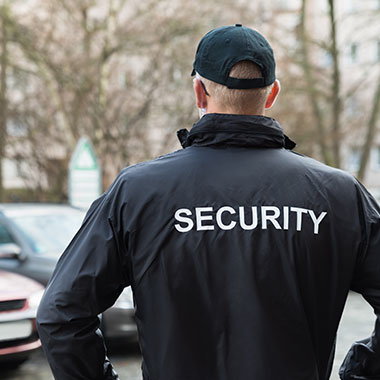 Individual clients who are searching for executive bodyguards for hire often employ personal bodyguards for a more customized protection experience. From high profile executives, celebrities, politicians and more, there is no room for error when it comes to personal protection. With an experienced team and reputation for excellence, Executive Security Concepts of Roanoke, VA provides personal bodyguard training that covers all aspects of bodyguard training for personal protection and optimal security solutions.
From the various aspects of personal bodyguard training to logistics and strategic deployment, we work with entry-level agents by providing experience and advanced analytical technique bodyguard training to produce optimal personal bodyguard protection. Through a carefully crafted and personalized bodyguard protection training plan, we utilize the best practices and successful methods of systematic protection training making personal bodyguards at Executive Security Concepts the most sought after bodyguards for hire in Roanoke, VA, and the surrounding areas.
540-314-4098
Bodyguard Training
Chris Ragone, Owner of Executive Security Concepts (Va DCJS 11-4376), and Safeside Range and Training (Va. DCJS 88-89100), have teamed up to provide an intensive 10-day training curriculum consisting of two courses designed for the experienced EP agent, as well as individuals interested in a career in close protection and high-end security services. These courses will satisfy the Virginia Department of Criminal Justice Services Personal Protection Specialist requirements (32E), as well as the Basic (O7E) and Advanced Handgun (09E) requirements. Upon completion of these courses, attendees can register as Va. DCJS PPS with handgun endorsement, enabling them to work anywhere in the Commonwealth of Virginia providing close protection and high-end security services. These courses will also allow individuals already working in security to hone their skills, utilizing the state of the art range and training Safeside offers, as well as drawing from the vast experiences Chris has developed in his 15-year career in executive protection.
Personal Bodyguards: A brief ESC history
Chris began his career in executive protection in 2005 and for the past 15 years has worked in over two dozen US cities as well as numerous foreign countries, personally guarding national news personalities, professional athletes, Hollywood actors, CEOs of fortune 500 companies, the Prime Minister of Kurdistan and dozens of members of the Royal family of Saudi Arabia. His company, Executive Security Concepts, has grown to a multi-million dollar security provider employing numerous employees and subcontractors and continues to grow, creating many opportunities for experienced and entry-level executive protection agents. Chris also brings a vast knowledge of empty hand defensive tactics developed for executive protection agents. Chris has attained the rank of 8th-degree asst professor in Kempo Karate, teaching hundreds of students since 1982 as well as developing many defensive tactics programs for civilians, law enforcement professionals, and military units. Chris and his wife and ESC co-owner Tracie both served in the US Navy.
Bodyguards for Hire in Roanoke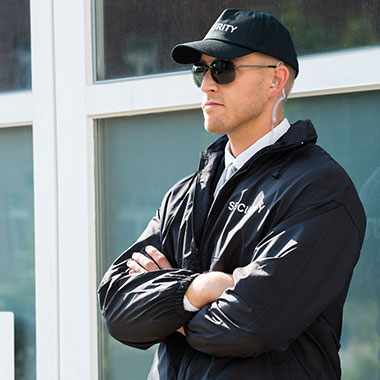 Not only do Chris and his team offer professional bodyguard training that equips you with the tools you need to succeed, but the experience and expertise offered by Executive Security Concepts helps entry-level executive protection agents develop their skills under the guidance and direction of skilled professional bodyguards with over 15 years of experience in personal protection and bodyguard training. By partnering with formidable companies in the Roanoke, VA area who are skilled in the various aspects of personal protection, Executive Security Concepts offers tactical range training that guides training agents through the process of handling firearms with the utmost care and expertise, maximizing on the potential of trainees and making Executive Security Concepts' personal bodyguards the most adept bodyguards for hire in the area.
Safeside Tactical Range and Training is the premier indoor firearms training facility in SW Virginia. Since its inception, Safeside has attracted a talented team of employees and firearms trainers. Chris and the Safeside team will be using open bays so as to offer realistic, relevant and practical handgun drills geared towards executive protection.
Roanoke, VA Bodyguards
This extensive training course introduces personal bodyguards in training to the best practices and strategic uses of firearms for executive protection. By running drills in basic gun handling and maintenance, Chris and Safeside Tactical Range and Training aim to develop and improve requisite firearm skills of entry-level executive protection agents that teach the fundamentals of effective shooting, maximizing the handling, efficiency and safety of bodyguards in training. From defense tactics, running practical drills, and teaching the fundamentals of accurate close-quarter shooting, Executive Security Concepts partners with Safeside Tactical Range and Training for the most up-to-date and practical teaching techniques in the area of firearm management, handling, and protection, which gives personal bodyguards the confidence they need to handle weapons effectively and provide optimal security and protection to clients.
6 Day executive protection course coming soon $1,200.00
4 Day executive protection handgun course coming soon $800.00
Lodging packages will be available.
Visit Safesidetactical.com to pre-register.