Bodyguards, Detectives, Event Security, Private Security and Security Guards in Springfield, Virginia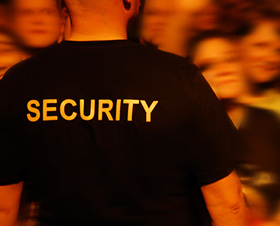 Executive Security Concepts is the go-to resource for private security in Springfield, Virginia. We greatly appreciate the many relationships that we have built in this area over the years, and we feel a special connection to people in Fairfax County. Many individuals who work in our nation's capital live in this centrally located community, and some of them require the services of bodyguards. Personal security is a major area of expertise for our company, and the bodyguards that we employ are highly qualified, deeply committed professionals. You will be totally secure on every level if you engage our personal protection service, and our track record of success speaks for itself. From Pohick Hills to the Fair Vernon/Beverly Forest area to the Rolling Road/Hillside Road neighborhood, for private security Springfield, VA residents can place their trust in Executive Security Concepts.
Private Investigative Services
In addition to our personal protection expertise, we can also be of assistance if you ever need a private investigator. We can conduct infidelity investigations, child custody investigations, child support and alimony investigations, and other types of family law investigations. Plus, if you need a Springfield, VA private investigator to handle a corporate matter, like a fraud investigation, an embezzlement probe, or a counterespionage effort, look no further than Executive Security Concepts.
Security Guards in Springfield, Virginia
We provide thoroughly vetted, highly qualified security guards for all different types of facilities and businesses in Fairfax County. Our company can dispatch our security guards to protect multiunit housing developments, and we can satisfy your needs if you need uniformed security guards for a retail facility. In addition to unarmed security guards, we also have armed guards, and we can protect very sensitive facilities like explosive storage sites, fuel tank farms, and chemical manufacturing plants.
Event Security
Security is extraordinarily important when you are holding any type of event. Since we serve the metropolitan Washington, DC area, there are a lot of political events at all times, and emotions can run high at times. Event security is a must, and we excel in this area. Aside from political events, we provide event security in Springfield, Virginia for concerts, sporting events, festivals, concerts, and other types of gatherings.
Contact Executive Security Concepts!
If you would like to discuss your needs with one of our knowledgeable Springfield, Virginia personal protection and security consultants, give us a call right now at 540-314-4098.