Metal Detection Security Services, Walk-Through Metal Detector, Security Guards, Security Consultant in Virginia, Roanoke, Salem, Blacksburg, VA, and Surrounding Areas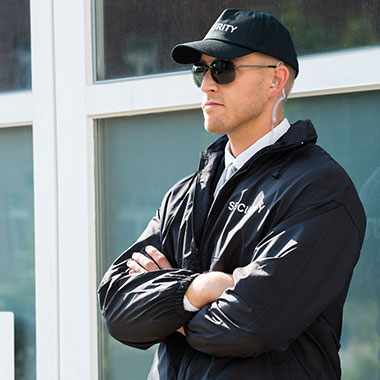 There have never been more opportunities for protected living than now. From personal security guards to walk through metal detectors the need and desire for increased protection are more prominent now than ever before. Executive Security Concepts (ESC) is a full security service dedicated to the safety and security of business, individuals and institutions in Roanoke, Salem, Blacksburg and other communities in Northern Virginia and surrounding areas. Offering the most advanced technology in security solutions, our professional security consultants work with you to plan out your personal security plan for:
Special Events
VIP Security
Private Investigating Services
Uniformed Security
Personal Protection
Metal Detection Security Services
Metal detection security services have gained popularity as one of the foremost security solutions. From simple walk through metal detectors to more complicated metal detection security services such as hand wand metal detectors for weapons, we provide Roanoke, VA and surrounding areas with the walk through metal detector security options that provide your event ample security and you with peace of mind. Our professional security consultants sit down with you and draft up a personalized and comprehensive security plan based on your wants and needs. With expertise in metal detection security services, we can offer professional advice and guidance in selecting the walk through metal detectors that provide sufficient protection for you, your business, and your event.
Security Guards and Walk-Through Metal Detector
In light of the increase in active shooter incidents more and more professionals and individuals are turning to security guards to provide protection for their events, workplace facilities, and personal protection. With an emphasis on quality and safety, we offer unarmed and armed security guard protection. Our team of skilled and professional security guards have experience providing personalized protection to a variety of individuals, entities, and special events in Salem, VA and surrounding areas such as:
Outdoor public events
Sporting events
Churches
Synagogues
Business Corporate Headquarters
Hotel Conventions
Security Consultant
We provide the top security consultants in Blacksburg, VA, and surrounding areas to conduct a comprehensive analysis of your security needs and offer personalized security solutions to provide a variety of security services to keep, your business, your event, and your loved ones well protection. By getting to know you on a personal level, ESC assistS you by helping you find the personal security solutions that fit your lifestyle and budget. Taking a preventative approach to security, our security consultants help craft a personalized security plan to help you mitigate risks and prevent incidents from occurring. Our security consultants conduct comprehensive security analyses that include:
Thorough risk analysis
Identification of vulnerabilities
Creation of best security practices to cover gaps in protection.
We provide metal detection security services and security guards in Washington, DC; we will ensure your next event is safe and worry-free.