Guard Service and Private Security in Alexandria, Blacksburg, Charlottesville, Fredericksburg, Harrisonburg, Richmond, Roanoke, and Salem VA
Unarmed and Armed Uniformed Security Officers
High Risk Terminations Event Security / Strike Security / Workplace Violence Incidents / Construction Sites / Retail / Industrial / Housing / Static or Roving Patrols / Short or Long Term Projects
ESC is located in Roanoke Va. and provides security services in the Roanoke, Bedford, New River Valley and northern Va. areas. ESC began providing dignitary and executive protection in the northern Va., Washington DC area in 2005.
In 2006, Executive Security Concepts began providing uniformed armed security officers primarily in the Roanoke and Bedford areas with the goal of "raising the bar" for private security. The founders of ESC wanted to bring the same level of professionalism found in the executive protection industry to the uniformed division. Since 2006 ESC has provided uniformed armed security officers at over 15 government subsidized apartment and gated townhome facilities in Roanoke, Salem, Bedford and Martinsville Virginia.
540-314-4098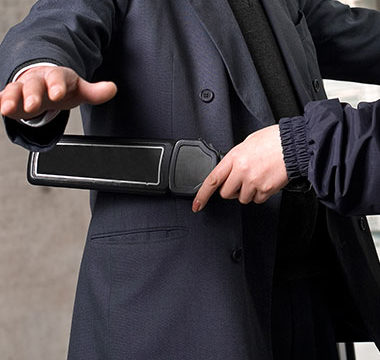 We also provide or have provided armed and unarmed security officers at :
Retail sites- industrial sites
Construction sites
Corporation warehouses- trucking facilities
Manufacturing plants
TV stations
Explosives storage facilities
Fuel tank farms
1000 acre horse farm
Special events throughout Virginia.
The Executive Security Concept security officers have been trained in all applicable C-TPAT (Customs-Trade Partnership Against Terrorism) Operations Procedures and Best Practices.