Executive Security Concepts: Armed Guards in Alexandria, Blacksburg, Charlottesville, Fredericksburg, Harrisonburg, Lynchburg, Richmond, Roanoke, and Salem VA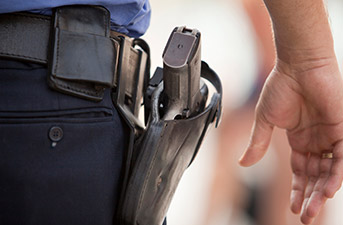 If you are looking for a security resource that can provide armed guards for personal protection or facility security, Executive Security Concepts can and will exceed your expectations. Our company is headquartered in Roanoke, Virginia, and we serve clients who come from many different surrounding communities.
We understand the needs of high profile individuals who may get unwanted attention, and our vast store of experience sets us apart. Our armed guards have protected visiting foreign dignitaries, politicians, highly recognizable celebrities, high-ranking business executives, members of royal families, and others.
540-314-4098
We have been leaders within the security community since 2005
Built on the strength of our leadership.
Christopher Ragone is the owner and founder of our company. He brings an impressive background to the table as a United States Navy veteran who is a graduate of the highly respected Executive Protection Institute. Rex Crockett is the Executive Security Concepts Director of Operations, and he adds a wealth of military and private sector security experience to the company. The rest of the team is comprised of top quality security professionals who come from military, law enforcement, and private security backgrounds. We conduct extensive background checks, and all of the armed guards that we work with are carefully vetted.
Our company has the expertise to adapt our personal and property protection capabilities to address any scenario. We analyze venues that our clients will be exposed to, and we assess potential threats and crowd control scenarios. With our vast experience to draw from, we devise strategies that are custom crafted to address each respective venue or itinerary. Executive Security Concepts can provide you with a single armed guard for a relatively short period of time, but we can also accommodate clients who have large-scale, long-term needs.
Contact Executive Security Concepts!
If you have questions about armed guards for any type of security situation, we would be more than glad to provide you with detailed answers. Call right now at 540-314-4098 to speak with one of our knowledgeable, experienced security experts.