5 Things to Consider While Hiring Armed Guards for Office Events
When hiring armed guards for office events, ensuring the safety and security of your employees, guests, and property is of utmost importance. Executive Security Concepts provides armed guards in and around Alexandria, VA, Richmond, VA, Virginia Beach, Newport News, Springfield, VA, Ashburn, VA.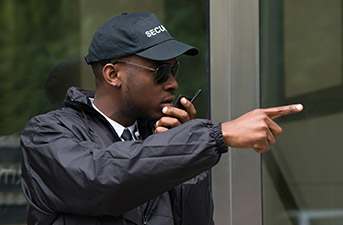 Here are five key considerations to keep in mind:
Licensing and Certification:
Verify that the armed guards you hire possess the necessary licenses and certifications to work as security professionals in your jurisdiction. They should have completed relevant training programs, possess firearms permits, and adhere to all legal requirements. Request copies of these documents for your records.
Experience and Expertise:
Prioritize hiring armed guards with experience in providing security for events, particularly office events. An experienced guard will be better equipped to assess potential risks, handle crowd control, and respond effectively to security incidents. Ask for references and check their work history to gauge their suitability
Professionalism and Appearance:
The appearance and demeanor of armed guards can significantly impact the atmosphere of your office event. Ensure that guards are presentable, wearing appropriate uniforms, and maintain a professional attitude. They should blend in seamlessly with the event's ambiance and interact courteously with attendees.
Communication Skills:
Effective communication is crucial for security personnel. Guards should be able to communicate clearly and efficiently with your event organizers, employees, and guests. They should also have a plan for coordinating with local law enforcement if needed. Assess their communication skills during the hiring process.
Risk Assessment and Planning:
Work with the armed guards to conduct a thorough risk assessment for your office event. Identify potential security vulnerabilities and develop a comprehensive security plan that addresses these concerns. This plan should include details on access control, emergency response procedures, and communication protocols.
Additionally, it's essential to communicate your expectations clearly to the hired guards and ensure they are familiar with the layout and specific requirements of your office event. Regularly review and update your security protocols to adapt to changing circumstances and potential threats. Ultimately, hiring armed guards is an investment in the safety and success of your office event, so thorough planning and due diligence are essential. Please call us without any hesitation.