Are you worried about the security of your premises? Then, you can significantly benefit from the services of armed guards. There can be several situations wherein unarmed guards might be inadequate. At this juncture, armed guards can provide a sense of relief and equip you with the protection you need from outside threats. However, these guards need to be extra vigilant and efficient in their profession. Along with that, they should have an impressive resume that makes them qualified for such a high-priority job. For this purpose, we have everything you need. At Executive Security Concepts, we have been handling such cases with impeccable perfection right from the year 2005. We not only provide our services to celebrities, government officials and diplomats, but practically anyone who feels threatened or has the possibility of being under threat. So, if you live in Charlottesville VA, Fredericksburg VA, Richmond VA, Alexandria VA, Arlington, Washington DC or the surrounding areas, then we can be the perfect choice for you!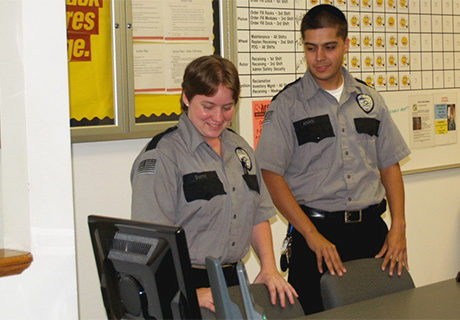 Here are two cases where armed guards are absolutely necessary. Take a look.
If your home or business is in a high-crime area, then you must opt for armed guards. There are a number of notorious areas that are well-known for its thefts and burglaries. In these areas, employing armed guards can be very helpful as criminals will think twice before engaging in crimes of any sort. This is very important for commercial spaces specifically. If your employees don't feel safe, you should take on the services of these guards to provide them with a secure working atmosphere.
Armed guards are also required when there are sensitive data and assets involved. Particularly, when businesses try to protect confidential files and assets, having armed guards increases the security of the area and seals it away from potential threats inside and outside the office.
So, if you think that you need armed guards on your premises as well, give us a call at 540 314 4098.