Are you wondering how to keep yourself safe in these times? There are various kinds of dangers that one can face in such times, especially with so many notorious criminals around. In order to keep yourself protected, you should hire armed guards. But first, you must look for a professional company to help you with such kinds of security personnel. We, at Executive Security Concepts, can be the right choice for you. We are an established and reliable company with more than 30 years in this field. We can provide you with all kinds of armed and unarmed dogs along with private investigation services. We are known for our highly efficient, responsible, and professional staff along with our customer-oriented approach. So, if you are located in areas like Lynchburg, VA, Richmond, VA, Springfield, VA, Virginia Beach, Washington DC, or Fredericksburg, VA, then you can opt for us.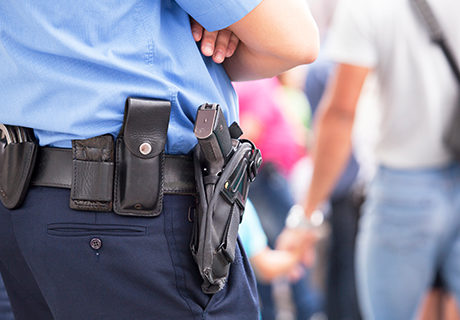 Here, we have put together a few things to look out for while choosing your armed guards. Take a look.
Skill and Expertise
When it comes to armed guards, you have to make sure that they can actually use the arms they are supposed to carry. Otherwise, the point of hiring an armed guard for your protection becomes futile. You should actually check their certificates and expertise levels to be rest assured about the skill.
Experience
Simply knowledge about the arms will not help stop you have to make sure that the guards have experience in handling these arms for years. Otherwise, at the right moment, if they get nervous or don't know what to do, then your life will be at risk. Instead, you should make sure that they have been in this field for years so that they can provide you with optimum protection.
So, if you're interested in hiring our armed guards, contact us today.