Do you want to get to the truth behind something? You have to keep digging deeper in order to find the truth sometimes. But this can be quite a challenging task. That is why you might require some professional help. You should hire detectives for such cases. We, at Executive Security Concepts, can be the right solution for you. We are an established and reliable company which has been in this field for more than 15 years now. We can provide you with a wide range of private investigators for all kinds of cases, starting with embezzlement, white collar crimes, missing persons, to even infidelity. We can also help you with security guard services, both armed and unarmed. We are known for our sense of professionalism, efficiency, and client focused services. So, if you belong to areas such as, Richmond, VA, Salem, VA, Harrisonburg, VA, Ashburn, VA, Charlottesville, or Lynchburg, then you can opt for us without any further hesitation.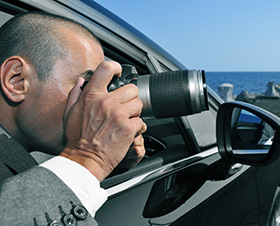 Here, we have put together a few things to lookout for while choosing your detectives. Take a look. 
First of all, you have to focus on the intelligence of your detectives. You need the smart brains to figure out something. That is why you must look for detectives who are smart and intelligent. They should be able to look at people and understand what they are hiding. 
Another thing that you would want to reactive to be is to be discreet. You do not want certain truth to be out in the open for the public eye. That is why sometimes even if the detectives know about your deepest dark secrets that they have just investigated, they should not disclose the details of the case to others. 
So, if you are thinking of going with our detectives, contact us today.