Sometimes in life we may face situations which are completely out of our hand. You might have to find the truth about something which you cannot somehow come to a conclusion for. And if you get a professional guidance and support, this job becomes easier and will help you get a more credible result in front of you. Whether it is finding a missing person or finding out if your spouse is having an affair, it is always best to hire a professional. We, at Executive Security Concepts, can be the right choice for you. We can provide you with reliable and professional detectives who can privately investigate the matter for you. We are an established and reliable company which is handled several kinds of private investigation cases before. We are known for our sense of responsibility, professionalism, and confidentiality. So, if you are located in areas like Richmond, VA, Harrisonburg, VA, Annandale, VA, Salem, VA, Ahsburn, VA, or Charlottesville, then you can choose us.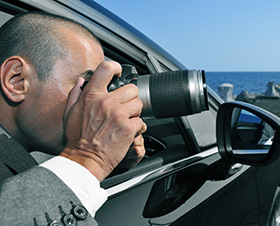 Here, we have put together a few questions to ask the detectives before hiring them. Take a look. 
How long have you been in this field? 
Experience plays a crucial role when it comes to such private investigations. Sometimes, you might be able to solve a case using your prior experiences. A detective also will be more familiar with their role and responsibility when they have been solving cases for a substantial number of years. That is why this question is extremely important to decide if you should hire them or not. 
2. How much will you charge? 
It is of course important to choose a professional to investigate a certain matter but at the same time, you have to also keep an eye on your budget. You cannot exceed your budget and that is why you need to take quotes from the companies in advance and check which one is more suitable for your pockets. That is why you should ask the company about their charges and see if it is an affordable solution for you or not. 
So, if you are interested in our detectives, contact us today.