Do you have any missing people in your family? Or do you want to get to the truth behind something? There could be domestic issues like infidelity or missing people, or there could be corporate issues like embezzlement or any other white-collar crimes. If you want to find the truth behind something, it might not always be possible for you to do it alone. That is why you need to hire private detectives. At Executive Security Concepts, we can be the right choice for you. We are one of the most established and reliable companies which have been in this business for more than 10 years now. We bring you all kinds of security services, starting from armed and unarmed guards to even private investigation services. We are known for our brave, loyal, and smart guard services along with our highly intelligent, efficient, and dedicated private detectives.  We will maintain the complete confidentiality of your case. So, if you belong to areas such as Lynchburg, Richmond, VA, Harrisonburg, VA, Charlottesville, Salem, VA, or Roanoke, VA, then you can opt for us.
Here, we have put together a few questions to ask your private detectives before choosing. Take a look.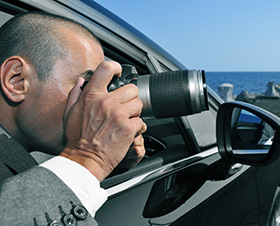 What are the different kinds of cases that you have worked on in the past?
You need to be aware of the private detective is going to be suitable for your case or not. That is why you need to inquire about the different kinds of cases that they are familiar with in the past. The more experience they have, the more expertise they will have to solve the crime.
How much would you charge?
You have to also consider the budget whenever you are hiring this kind of detective. You must take quotes in advance and make sure that you match them with the budget before making the decision. Compare these quotes with others to make a wise choice.
So, after getting these answers, if you're willing to hire us, contact us now.