Do you want to get to know the truth about something? There are various kinds of suspicious activities happening around us for which we might be betrayed or cheated by people close to us. If we carry out a proper investigation, we can get to the truth behind it and exposed it to people trying to harm us. If you are looking for experienced and reliable detectives, you can come to us at, Executive Security Concepts. We are one of the most established and experienced companies which have been in this field for more than 15 years now. We can provide you with all kinds of armed and unarmed security guards and bodyguards along with able and smart private investigators. We are known for our great sense of efficiency, loyalty, and confidentiality which we maintain at any cost for our esteemed clients. So, if you belong to areas such as Richmond, VA, Harrisonburg, VA, Roanoke, VA, Salem, VA, Ashburn, VA, or Lynchburg, then you can opt for us.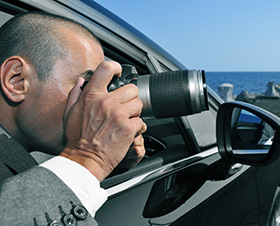 Here, we have put together a few questions to ask the detectives before hiring. Take a look.
What sort of cases have you handled before?
Before hiring a particular detective, you have to know that the case you are going to hand over to him or her has been handled by him in the past. This will give him an added advantage because he or she must have dealt with similar situations and challenges, which will help them solve your case more easily. That is why you must ask about the different kinds of cases they have handled before.
How much will you charge?
You have to also consider your budget while choosing the detectives. Ask for advanced quotes for their charges so that you can understand if he or she is affordable or not. If needed, you should also compare these quotes with others so that you can find the one that seems reasonable according to your budget.
So, after getting these answers, if you are thinking of hiring us, contact us now.