Executive Security Concepts in Fredericksburg, Harrisonburg, Lynchburg, Virginia, provides Bodyguards, Detectives, Event Security, Guard Service, Private Investigator, and Private Security Services.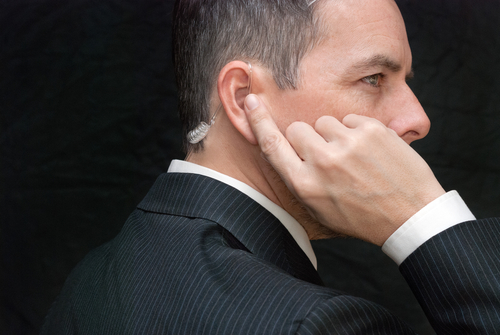 Since 2006, Executive Security Concepts has been providing uniformed security officers to government subsidized apartments, retail sites, industrial sites, trucking facilities, manufacturing plants, TV stations, explosive storage facilities, a fuel tank farm, a one thousand-acre horse farm, and special events throughout Virginia. We provide a number of security and investigator functions to our Fredericksburg, Harrisonburg, and Lynchburg customers, including, bodyguards, detectives, event security, guard service, private investigator, and private security.
Executive Security Concepts provides event security, like the events, museums, and historic sites in Fredericksburg, which was a prominent port in Virginia during the colonial era. Tourism is a significant part of the economy in Fredericksburg – nearly 2 million people visit the area every year, including the National Military Park where the Battle of Fredericksburg and the Second Battle of Fredericksburg took place. More recently, rail access has made Fredericksburg a convenient place for Washington, D.C. workers to live.
Since 2003, Harrisonburg Downtown Renaissance has been revitalizing and rejuvenating the historic downtown district. Several vacant buildings have been renovated for new purposes, from tourist centers to high-end apartments. The creative class has grown in Harrisonburg along with its revitalization, and a number of education and art centers, as well as studios and art-related businesses have sprung up. Many businesses trust ESC to provide guard and private security services during events for other needs.
Lynchburg, Virginia is located in the foothills of the Blue Ridge Mountains, and in addition to a prosperous history as a center of trade for the Old South, was the site of the official end of the Civil War. Lynchburg's transformation began shortly after World War II, when a nuclear technology company and General Electric opened plants in the city, ending the downtown's retail history, and is today home to number office and industrial parks where a bevy of high-tech and manufacturing companies reside, including insurance, communications, nuclear energy, castings, paper, and machinery. When manufacturers in Lynchburg require private security for their assets, they know Executive Security Concepts will deliver.
Executive Security Concepts provides the best in security services, from bodyguards, detectives, event security, and guard service, to private investigator, and private security. We were established to serve those who need the best personal protection available. If you or your personal or professional interests have received threats, or if you're concerned about your safety or privacy, call us for details on how we can discreetly meet your security needs.