Executive Security Concepts in Richmond, Roanoke, and Salem, Virginia, provides Bodyguards, Detectives, Event Security, Guard Service, Private Investigator, and Private Security Services.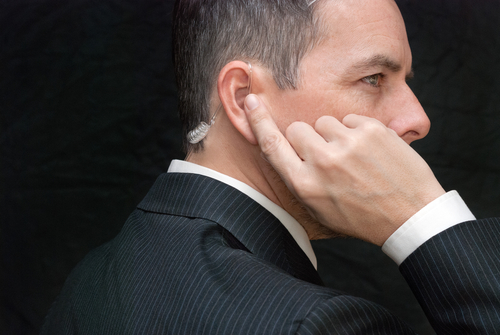 Executive Security Concepts has been providing security services since 2006. We provide uniformed security officers to government subsidized apartments, retail sites, industrial sites, trucking facilities, manufacturing plants, TV stations, explosive storage facilities, a fuel tank farm, a one thousand-acre horse farm, and special events throughout Virginia. We provide a number of security and investigator functions to our Richmond, Roanoke, and Salem, Virginia customers, including bodyguards, detectives, event security, guard service, private investigator, and private security.
Richmond is nationally recognized for its vitality and diverse New Economy, where businesses from chemical, food, and tobacco manufacturing to biotechnology, high tech fibers, and semiconductors thrive. Richmond is also the home of Executive Security Concepts. Trendy boutiques and restaurants, sports events, and entertainment venues dot the town, and we can provide security for it all.
Roanoke has earned the nickname "Star City of the South," attribute to its iconic tourist attraction, the Roanoke Star, which sits on Mill Mountain and provides amazing vistas of the entire region. Roanoke's economy was based on the railroad, with emphasis on manufacturing, and the city is home to the Virginia Museum of Transportation, a museum of steam, diesel, and electric locomotives, and other types of rail transport. ESC is a high-quality uniformed security guard provider for museums and attractions all across Virginia.
Salem, Virginia sits between the Shenandoah Valley and Alleghany and Blue Ridge Mountains on the Roanoke River – it's a beautiful, grand place created by nature. It's also the home of Roanoke College, a four-year liberal arts college named one of the best by the Princeton Review. Salem is a contrast between historical charm and thriving industry – many of its charming Victorian homes are on the National Register of Historic Places, and one of its major employers is General Electric. Salem is home to the Salem Civic Center, a venue for fairs and music festivals – the kinds of events ESC has been providing security for since 2006.
Executive Security Concepts provides the best in security services available in Virginia – we were established to serve those who need the best protection available, from bodyguards, detectives, event security, and guard service, to private investigator, and private security. If you're concerned about your security or your privacy, call us for details on how we can meet your security needs.