Event security is a type of service that you can hire while planning an event to ensure that the venue's safety and security are taken care of. These services cover a wide range of topics, including security strategy, risk assessment, threat and vulnerability prevention, and more. The security service's experts have been trained to intervene in emergency scenarios and bring the situation under proper control. A large number of tasks go into planning an event. The duties range from selecting an event venue, creating a guest list, selecting a meal, and hiring security.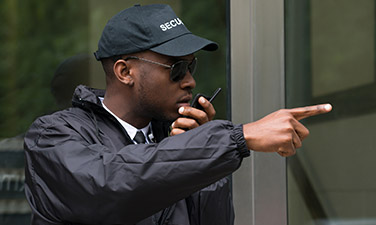 At Executive Security Concepts, we provide uniformed and/or plainclothes personal protection specialists. For maximum control and expertise, ESC can give vital event security protection against crowds before and during any event. We'll examine your security requirements and provide a customized security plan to meet them. On a national and international scale, our Event Security blanket of security may cover your property, visitors, staff, attendees, honored guests, and suppliers. One of the most important elements for the event host to consider is event security. This is because: 
Unwanted people will not be able to join your event and ruin it if you hire a security firm.

 

In some cases, events on a medium or large scale might spiral out of control. As a result, having security staff on the job would aid with crowd management.

 

Your visitors will feel appreciated and at ease. That means security personnel will be able to accompany your visitors and ensure their safety. The attendees will have a better time at the event as a result of this.

 
If any unexpected scenarios arise, you will have an emergency crew ready to address the situation.

 
Vienna, VA, Richmond, VA, Annadale, VA, Washington, DC, Fredericksburg, VA, and McLean, VA can opt for our service.