Are you hosting a huge event for your office? Apart from making all the other arrangements, you will also have to focus on security. Criminal activities are constantly increasing and even these office events are not spared. That is why it is better to be prepared than to be sorry later. What you should do is look for an event security service and seek protection for your event. We, Executive  Security Concepts, can be the right choice for you. We are one of the most established and reliable companies which have been in this business for over 20 years now. We can provide you with all kinds of security services, starting from guard services, personal protection, and even security consulting, along with private investigation services. We are known for our sense of dedication, confidentiality, and utmost efficiency for all our clients. So, if you are located in areas like Vienna, VA, Richmond, VA, Annandale, VA, Washington, DC, Fredericksburg, VA, or McLean, VA, then you can opt for us.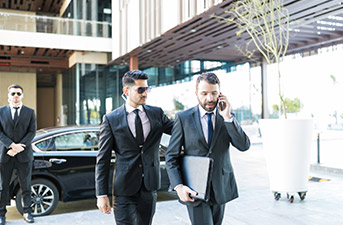 Here, we have put together a few tips that will help you find a good event security service near you. Take a look.
Take recommendations
There must be many people like you who arrange these kinds of events. Just ask around your friends and family if anybody has ever organized this kind of event before. They will be able to provide you with a few recommendations and references. This will help you make a more reliable choice.
Check online
You can also find a few good leads on the Internet. Nowadays, everything is available online. All you have to do is look for the reviews and ratings of the company to understand the kind of reputation they have. This will help you make a better choice and will also give you an understanding of these companies work.
And if you are interested in hiring us for your grand events, contact us today.