Are you concerned about your safety in your house or your office? Given the kind of criminal activities that happen around us these days, it is quite natural that you will be worried. But instead of spending sleepless nights worrying over this, you should take certain constructive actions for this. What you should do is invest in a good quality guard service. We, at Executive Security Concepts, can be the right choice for you. We are an established and reliable company which has been in this field for more than 15 years now. We can provide you with a highly professional and reliable guard service along with personal investigators. We are known for our sense of professionalism, efficiency, and utmost dedication towards all our clients. So, if you belong to areas such as Fredericksburg, VA, Charlottesville, VA, Richmond, VA, Lynchburg, VA, Alexandria, VA, or Springfield, VA, Then you can opt for us.
Here, we have put together a few factors to keep in mind while choosing your guard service. Take a look.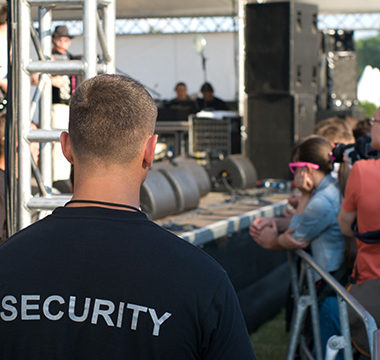 To understand if the guard service will be able to provide you with the protection you are looking for, you must first look for experience from the company. If the company has been in this field for a long time, they will have a better understanding of how to protect you against all kinds of criminal activities. That is why I always consider the number of years the company has been in this field before making a choice.
The next thing that you have to keep in mind is the reputation of the company. You must make sure that the company you are choosing for guard services has a good reputation in the markets. Go through their client reviews and ratings before making the decision. This will help you get an understanding of the kind of service you can expect from them.
So, if you are thinking of choosing us, contact us today.