There are certain tricky situations where it can be extremely difficult to seek the truth. Even if you know how to go about it, executing the tasks can be challenging especially if you want to keep yourself hidden. Hiring a detective or private investigator can be the best decision in this regard. You can understand that since they have a good training on this job, they will be able to provide you with the right information you are seeking and at the same time, keep your identity confidential without letting you get into any trouble. We, at Executive Security Concepts, can offer you highly professional and dedicated detectives and investigators who can investigate whatever you want to. We are an experienced and reputed firm which has substantial experience in dealing with cases like divorce, infidelity, child custody, and even personal injury claims. So, if you are from areas like Alexandria VA, Annandale VA, Lynchburg, Richmond VA, Roanoke VA, or Springfield VA, you can resort to us without any hesitation.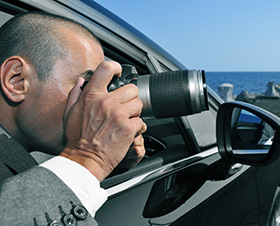 Here, we have put together some of the things to know while hiring a private investigator. Take a look.
First of all, you should know the expertise and efficiency of the investigator because if they are not good at their job, you should not hire them. So, research about them, get reviews and feedback before taking your decision.
Next, you should know how many different kinds of cases the investigator has handled in the past. You need to check and know the number of years they have been operating to understand the number of cases they have dealt with, whether they have the skill and ability to provide the right solution to each case, and if they can tackle several cases at the same time.
So, if you think we can provide a good detective, then contact us today.