Are you troubled with some kind of a mystery or secret in your life that is not revealed to you completely? Are you constantly perturbed by it? Whether it is a domestic issue like divorce, infidelity, or child custody or something about business like embezzlement or insurance fraud, you have the right to know the truth. We, at Executive Security Concepts, are a full-service private security and investigation company. We have a great number of dedicated, intelligent, and efficient investigators who are experienced in various kinds of cases. We are known for our discreet and confidential services. With our experience and successful services, we have earned a solid reputation among our clients in areas such as Alexandria VA, Annandale VA, Charlottesville VA, Richmond VA, Roanoke VA, and Springfield VA. So, if you have a case in mind and need an investigator, however complicated or sensitive it is, you should rely on us.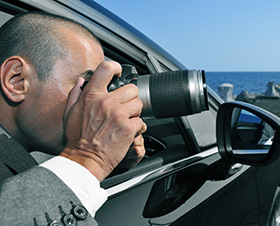 Here, we have put together a list of questions to ask your private investigator before deciding to hire them for your case. Take a look.
What kinds of cases have you worked on in the past?
It becomes easier to gauge the experience of the detective or understand if he or she can tackle the particular type of case you have if you know the kinds of cases the private investigator has dealt with in the past. So, you must ask this question.
Do you have sufficient equipment to collect the evidence we need?
Sometimes, you require an investigative service to collect the evidence you need to prove a certain case. In such a scenario, your detective will have to gather the proof for you. They might need certain modern tools and devices too. So, ask if they are well-equipped with such things or not.
If all your questions have been asked and you think we can be of any help to you, call us at 540-314-4098 now.