Are you troubled by an incident which you cannot resolve on your own? There are many kinds of mysteries around us which is difficult to figure out at once. You may also require professional assistance to find the truth behind something. That is why we have private investigation services or detectives to help you. We, at Executive Security Concepts, can be the right choice for you. We are an established and reliable company which is been in this field for more than 10 years now. We can provide you with a highly intelligent, brave, and efficient private investigator to help you with various kinds of cases, right from missing persons, infidelity among spouses, child support, embezzlement, white collar crimes, and so on. We are known for our sense of responsibility, discreet, and confidential services. So, if you belong to areas such as, Lynchburg, Richmond, VA, Ashburn, VA, Harrisonburg, VA, Salem, VA, or Alexandria, VA, then you can rely on us.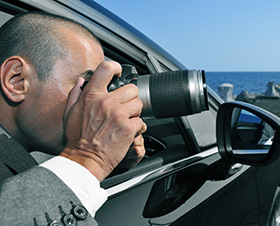 Here, we have put together a few questions to ask your investigator before making a choice. Take a look. 
Have you handled such cases in the past?

 
You should make sure that the investigator your hiring has handled similar cases in the past. That is why you should do a little bit of background research on him or her before handing over the case. Just ask him or her if they have worked on similar cases so that they can have better experience and understanding of what they should do. 
2. How much will you be charging? 
Another thing that you have to keep in mind is the services of a private investigator will not be free. You have to ask them about their charges and see if it is affordable for you or not. If required, you can always use these quotes to compare it with others and then make a wise choice. 
So, after getting these answers, if you're thinking of choosing us, contact us today.