Are you thinking of getting to the truth behind something? There are many kinds of mysteries that happen around us at all times. If we look closely, then the truth might be before us but we cannot see it. That is why we need an investigator to guide us. Whether it is your domestic issue with your partner or simply any corporate embezzlement issue or a missing person case, it is important to get to the truth at the earliest. We, at Executive Security Concepts, can help. We are an established and reliable company which has been in this business for more than 11 years now. We can provide you with a wide variety of armed and unarmed bodyguards and event security along with private investigation services. We are known for our extremely intelligent, smart, and experienced investigators along with our highly dedicated, loyal, and responsible security guards. So, if you are located in areas like Richmond, VA, Fredericksburg, VA, Ashburn, VA, Alexandria, VA, Charlottesville, VA, or Harrisonburg, VA,  then you can opt for us.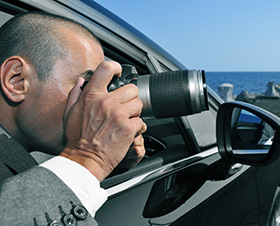 Here, we have put together a few things to check about the investigator before hiring. Take a look.
As already mentioned before, sometimes the truth is just before us but we failed to notice that. That is why we need to hire a professional investigator who has good observation skills. It is with these skills that he or she gets to the truth behind something. That is why you need to check the observation skills of the investigator before hiring.
A private investigator has to be alert at all times. But sometimes, situations can get a little out of hand. Then, an investigator has to take decisions promptly.  In such a scenario, what you need to do is make sure that the investigator you are hiring is efficient and prompt at taking decisions on their toes.
So, if you notice such things in our private investigators, then contact us today.