In this day and age, one should always be careful. Suspicion and doubts can arise anytime. We are not always aware of the hidden motives of our fellow companions. It is better to be careful and well-prepared all the time. This is why we need to rely on the services of investigators. They will find out the information we are looking for. Here, at Executive Security, we will provide you with premier investigators who will discreetly dig up information for you on anyone you think is deceitful. Our highly skilled investigators will carefully examine all the evidence and follow proper surveillance techniques. We deal with a wide range of issues and client concerns including infidelity, child custody, divorce, cases of personal injury, etc. We also cover criminal issues like business frauds and embezzlement, thefts, and other malicious problems. If you reside in places like Alexandria VA, Arlington, Ashburn VA, Fredericksburg VA, Lynchburg VA, Richmond VA, then feel free to rely on our services.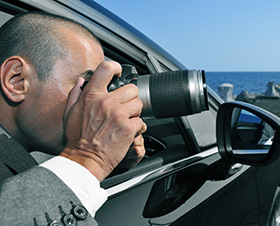 Below are two types of private investigators that you can benefit from: 
Civil

:

 
Civil investigators deal with cases related to conflicts between two citizens regarding the violation or enforcement of their rights. They also cover conflicts that arise when a person sues another for certain damages. They have the ability to investigate disputes between an organization and an individual. It is the responsibility of the civil investigator to find evidence and examine them carefully so that the guilty can be punished after following a civil trial.  
Criminal:

 
During a criminal case, the investigator first has to make sure whether crime has been committed or not. And after the confirmation, it is their responsibility to conduct an investigation discreetly to unearth evidences. Criminal investigators also receive aid from law enforcement agencies and the police. They can also help the wrongfully accused and charged.  
Let us know if we can help you with any such investigators. Contact us at 540-314-4098 today.