Metal Detection Security Services, Security Guards, Walk-Through Metal Detector, and Security Consultant in Washington, DC
Living in a world of uncertainties is a scary thought.
In this day and age, we face a variety of threats that can compromise our personal security and the security of those that we love. When it comes to security solutions more and more individuals are turning to Executive Security Concepts (ESC) for their security needs in Washington, D.C. and surrounding areas.
At ESC we work with a variety of different clients and businesses to provide security that ranges from metal detection security services to security guards and more. We have over 10 years of experience protecting individuals and providing security for:
Outdoor public events
Sporting events
Churches
Synagogues
Business Corporate Headquarters
Hotel Conventions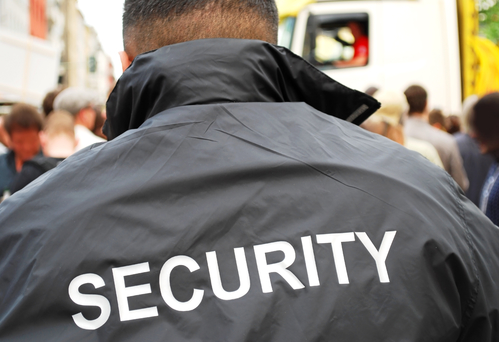 540-314-4098
Metal Detection Security Services
Special events often come highly anticipated, they also often come with increased security risks.  At ESC we offer walk through metal detectors and hand wand metal detection security services to screen for weapons and other harmful threats that compromise the safety of special events.
Our dedication to safety runs deep with a variety of Metal Detection Security Services to keep you safe and make your event go on without a hitch. Our most popular and basic form of event protection is walk through metal detector protection. By using pulse induction, walk through metal detectors generate a magnetic field that detects metal objects that can be harmful or used as a weapon. Learn more about the increased demand for event security in our press release.
Security Guards and Walk-Through Metal Detector
We offer Supreme security guard protection for individuals and events in Washington D.C. and surrounding areas. Our professional security guards are comprised of a team of skilled professionals with backgrounds in security services such as public defense, military, and private security.
Since 2005 we have been dedicated to offering our clients the best and most comprehensive personal security guard protection in the area. From protecting high-profile clients to offering armed security for subsidized rental communities, our security guards are committed to the safety of our clients and their loved ones.
Security Consultant
In order to provide our clients with the best security solutions available, we conduct a comprehensive security analysis of each individual client. Our professional security consultants work with you to handcraft a specialized security plan that is tailored to your specific needs, wants, and desires. At ESC our security consultants conduct a thorough investigation of your risks and identify vulnerabilities to create security plans that mitigate those risks and provide preventative protection.
Our Security Consultants have a reputation of working with a wide variety of clients from all backgrounds in Washington D.C. and surrounding areas. No matter who you are or where you come from, our security consultants can offer you peace of mind with a personalized security plan to keep you protected.
Learn more about metal detection security services and our walk-through metal detectors.