Personal security guards, sometimes known as bodyguards, are not just for celebrities; they can also protect ordinary people. They are for everyone concerned about their safety. Personal protection is necessary especially if you live in a high-crime region. Executive Security Concepts, has provided personal security solutions, and we continue to expand on our track record of success. For obvious reasons, we take this responsibility very seriously. When it comes to personal protection, there is no room for error, thus excellence is the only option. 
We'll go over three key reasons why you need a personal security guard below: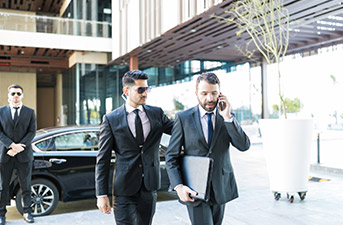 They are prepared for any threats that may arise.
Anything can happen at any time, and having a personal security guard who is trained for this type of situation can ensure your safety. And part of their duty entails anticipating and inspecting the places, things, people, and other factors that may pose a threat to your life. They must repeat this practice frequently for their clients to feel safe before entering any building.  
They assist in the safe transportation of valuable items
Theft is one of the crimes that everyone should be aware of, and it frequently targets high-profile individuals as well as jewelry retailers. You'll need your security if you have one of these. You may deliver your important belongings safely to their appointed location by employing your security guard. 
They Aid in the Prevention of Crime
People will think twice about robbing your establishment if they know it is guarded. They can identify crimes, which allows them to alert people immediately. They're also necessary if you're traveling alone because they reduce the hazards to you and the harm you may bring to others, especially when you're not at work and your bodyguard isn't there. 
If you live in Beckley, WV, Fairfax, Vienna, VA, Charleston, VA, Charlottesville, VA, and Danville and need personal protection, we can help.