Truth can be hard to unleash at times. Often due to the conspiracies of fate or human beings, we are often kept away from the truth. But certain truths are important to seek in order to live in a smooth life. That is why you need to seek the assistance of a capable private investigator. Just look for an experienced and established company offering investigative services for a long time now so that you can hire a smart detective for your concerns. We, at Executive Security Concepts, can be the right choice for you. We are known for our reliable investigations, honest approach, and discreet nature. We have highly dedicated and intelligent investigators in our team who can help you with all kinds of cases, starting with infidelity, missing persons, to embezzlement, insurance fraud, and even child custody disputes. With our expertise, we have gained a solid customer base for areas such as Alexandria VA, Ashburn VA, Charlottesville VA, Lynchburg VA, Richmond VA, and Springfield VA. So, if you are looking for help with respect to investigative services, you can rely on us.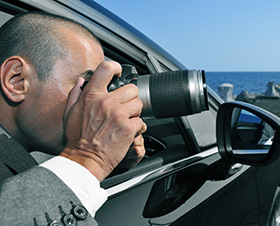 Here, we have put together a few traits which help a detective solve their cases faster and better. Take a look.
Intelligence
Presence of mind and smartness are the most crucial qualities that should be present in a detective. It helps to understand and identify certain things faster than the others which gives them good leads in a case.
Observant
All private investigators must be observant. They should be able to look beyond the ordinary and have an eye for detail. This will help him or her get more clues about the case.
Bravery
A private detective should be brave and daring. They should be able to face any situation and take risks whenever required to find the truth.
So, without any further delay, if you are interested in hiring us, contact us now.