Are you struggling to find the truth behind something? Are you looking for the right evidence in a case? Or do you need to get to the crux of the matter in order to prove something to someone? Well, it might seem like a doable task for you. But unfortunately it is not going to be so easy. You will need professional help in this matter. Only a private investigator will be able to help. He or she can record evidence, interrogate people, and has the requisite skills to dig out the truth for you. We, at Executive Security Concepts, can be the right choice for you. We are an experienced and reputed company which has a wide range of qualified, intelligent, and experienced private investigators to cater to your needs. We have worked on several cases and therefore, can give you the insights to a lot of things which might, otherwise, be a little difficult for you to find out. So, if you are from areas like Alexandria VA, Annandale VA, Charlottesville VA, Lynchburg VA, Richmond VA, or Springfield VA, you can rely on us.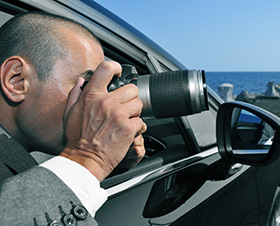 Here, we have put together a few common cases where you might need the help of a detective or an investigator. Take a look.
Do you suspect your spouse to have an affair with another person? Have you noticed anything suspicious about your spouse's behavior? But are you afraid that if your hunch is not true, then it will destroy the relationship you have? Then, you should not waste any time and quickly hire a private detective.
Do you know someone who just went missing? Or is one of your close ones missing? While you must file a report at the police, if you need personal attention to your case, then you will have to hire a detective. This is not a task that you can do on your own.
So, if you are suffering from the above-mentioned cases or have a case like this of your own, then you can contact us immediately.