Are you looking for the truth in some domestic issues? Are you looking for missing a person? Or do you need help with insurance fraud?  All these are quite challenging jobs that cannot be handled on your own. It is better that you hire a professional detective to find the truth behind all these cases. It is important to keep these issues confidential as well. If you go out and do everything, it might make the culprit alert and you might also not be able to keep the investigation a secret. So, you should opt for a private investigator from a reputable agency. We, at Executive Security Concepts, can be the right choice for you. We are an experienced and reliable company which can offer you guard services as well as private investigation services. We are known for our adept and experienced investigators and our dedication and commitment to the services. We understand that everyone might not have the same budget and that is we also charge you at reasonable rates. So, if you belong to areas like Ashburn VA, Richmond VA, Roanoke VA, Alexandria VA, Lynchburg VA, or Blacksburg VA, then you may rely on us.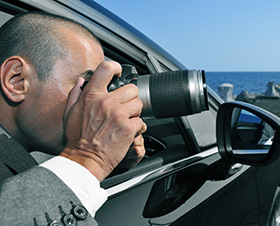 Here, we have put together a few smart qualities to look out for in a private investigator. Take a look.
The first and foremost thing to look for in an investigator is how efficiently they handle the case. Right from interrogating the suspects to collecting evidence and analyzing them perfectly, all this requires high levels of efficiency.
Sometimes, the truth you are seeking can determine a life and death probability. That is why you have to make sure that the investigator you are choosing is a responsible one. They should understand the importance of the case and handle it with responsibility, keeping every aspect in mind.
And if you are thinking of choosing us, then quickly contact us today.