5 Things To Consider While Hiring Security Guards At An Event
When hiring security guards for an event, it's essential to prioritize safety and ensure that the event runs smoothly. Executive Security Concepts provides security guards in and around Fredericksburg, VA, Richmond, VA, Salem, VA, Washington, DC, Ashburn, VA, and Arlington.
Here are five key considerations: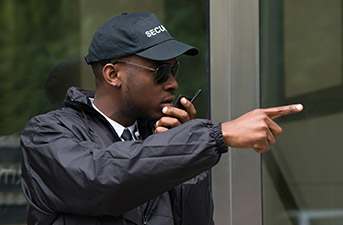 Qualifications and Training:
Ensure that the security guards you hire have the necessary qualifications and training to handle security responsibilities. Look for guards with relevant certifications, such as those from accredited security training programs. Verify that they have experience in event security and crowd management. Knowledge of first aid and CPR can also be a valuable asset.
Background Checks:
Conduct thorough background checks on all security personnel to confirm their trustworthiness. Check for criminal records, past employment, and references. This step is crucial to minimize the risk of any potential security breaches or misconduct during the event.
Licensing and Insurance:
Verify that the security guards and the security company they represent are appropriately licensed and insured. Licensing requirements may vary by jurisdiction, so ensure they comply with local regulations. Additionally, check that the security company has liability insurance to cover any incidents that might occur during the event.
Specialized Skills:
Depending on the nature of your event, consider whether specialized skills are necessary. For example, if you're hosting a high-profile event, you might need security guards with experience in VIP protection. Sporting events might require guards familiar with crowd control techniques. Match the skill set of the security personnel to the specific needs of your event.
Communication and Coordination:
Effective communication and coordination among security staff are crucial for a successful event. Ensure that security guards can work together seamlessly, respond to emergencies promptly, and collaborate with local law enforcement if needed. Have a clear communication plan in place, including the use of radios or other communication devices.
Remember that the size and scale of your event will also impact the number of security guards required. It's advisable to conduct a thorough risk assessment to determine the exact security needs. Finally, maintain open lines of communication with the security team throughout the event to address any emerging issues and adapt to changing circumstances. Please call us without hesitation.