Special Event Weapons Security, Weapons Detection, and Types of Special Event Security in Washington, DC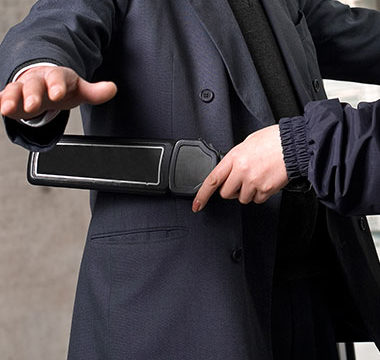 Approximately 31% of the world's mass shootings occur in the United States, that's more than any other nation. With the increase in mass shooting incidents tension at special events is at an all-time high. The last thing that you should have to worry about at your special event is the safety of you and your guests.
At Executive Security Concepts (ESC) we have over 10 years of experience working to provide special events in Washington, D.C. with supreme special event weapons security. Our special event weapons security provides armed security protection for a wide range of special events.
Our security consultants work with you to provide you with the special event weapons security that suits your event. Through a comprehensive analysis of the venue, attendees, and agenda we provide various types of special events security that are preventative and effective.
Types of Special Event Security
There are various types of special events security. From unarmed to armed security, weapons detection, uniform security, personal protection and more, we work with you to assess your risks and mitigate those risks with the best possible security solutions for your event in Washington, D.C. and surrounding areas.
Our security consultants work diligently to assess all of the risks and vulnerabilities that you face in adequate security. Through the thorough assessment of these risks, our consultants suggest the most advantageous type of special event security for your event and help you implement a plan of action. At ESC we know that no two events are the same, that is why we provided specialized security solutions for your Washington, D.C. event.
It is our goal to provide you with the proper protection that you need to have a good time at your event without having to worry about your own security and the security of your guests. We take preventative safety measures to provide you with the full security solutions that you deserve so you don't have to worry about your safety and can back to planning your event stress-free.
Weapons Detection
The first metal detector was invented nearly 140 years ago and has helped countless events, institutions, and organizations stay safe and protected against weapons and the individuals who seek to wreak havoc. While a lot has changed in security advancements since the first metal detector, one thing remains the same, weapons detection technologies is one of the most popular types of special event security. We provide weapons detection security services for a variety of events and institutions including:
Outdoor public events
Sporting events
Churches
Synagogues
Business Corporate Headquarters
Hotel Conventions
Learn more about our special event weapons security and weapons detection services to ensure your next event is safe and stress-free.