High Risk Employee Termination Security in Washington DC
Workplace retaliation can happen in any environment, at any workplace, at any time. You never know what changes an employee is going through outside of work that might make their personality or manners change. Executive Security Concepts is available to help companies in Washington D.C. with high risk employee termination security both during the termination and afterward. Whether you are looking for security to guard and escort terminated employees or for immediate security afterwards, ESC is ready to offer the highest security possible.
High Risk Employee Termination Warning Signs
Below are some of the warning signs that an employee may be a termination risk.
Previous threats to others or themselves
Personal life stress
Difficulty accepting changes
Anger issues/mood swings
Talking about possessing weapons
Unexplained absenteeism
A significant drop in job performance
Changes in behavior
Complains of unfair treatment
Unprovoked arguments with co-workers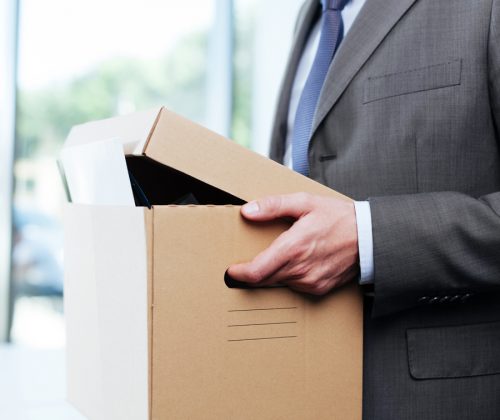 Security Guards in Washington DC for the Workplace
Whether or not these changes have been observed, every company should at a minimum have a plan for high risk employee termination security. Every company has a responsibility to its employees, those on its property and the protection of assets. A full plan for potentially dangerous situations will protect a company by getting ahead of any likely violence or destruction from a disgruntled employee. The stress and anxiety from the possible threat of workplace violence can contribute deeply to lack of morale, productivity and possibly even lead to retention problems of productive employees. Having a high risk employee termination security plan for your Washington DC location can give your employees peace of mind regarding your commitment to their safety.
ESC can provide the plan and the security guards to keep your company and employees safe. Our highly-trained professionals come from skilled security backgrounds including military, law enforcement, private security and more. We stay on the edge of the latest security threats, mitigation, and protection to offer the highest security services to our clients. You can trust our team.
Security Companies Serving Washington DC
The District of Columbia is an at-will employment area meaning anyone can be terminated at any time. The exceptions are protected classes and for reasons that go against laws such as terminating for race, sex, age, and other illegal terminations. The Washington Metropolitan Area's unemployment rate was 6.2% in 2011 as compared to 9.8% in the District of Columbia during the same time period. The Metropolitan Area has the 6th largest metropolitan economy at $435 billion in 2014. GDP per capita was a staggering $160,472 in 2016, nearly 3 times higher than Massachusetts which is 2nd in GDP per capita.
With a workforce such as this, it is critical to consider all aspects of employment security, before, during, and after hiring employees. Knowing the signs of a high-risk employee is only the first step. Hiring trained professionals to handle high risk employee termination security in Washington D.C. is the next step all employers need to consider.