VIP Security and Bodyguards in Washington DC
When you are in need of personal protection for any reason, Executive Security Concepts can provide you with top security services 24 hours a day, seven days a week, 365 days a year. Since 2005, we have been handling the needs of individuals for VIP security and bodyguards throughout the Washington D.C. metropolitan area and Virginia.
We take pride in the planning and executing of personal protection with the goal of mitigating risk. ESC puts our years of experience and training to use to create the best personal protection plan for our clients.
All our clients are unique in their needs and we are responsive to both what they are looking for in VIP Security and bodyguards and what they are comfortable with.
Armed/unarmed
Discreet or noticeable
One-time or continuous coverage
International locations and travel
Jewelry or valuables transportation
Office or home
540-314-4098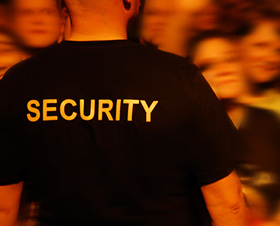 VIP Security in D.C.
We will work with you to find the best plan for you, your family or your employees. Our goal is to protect you and provide the peace of mind so you can continue with your work, family time, travel or whatever you are doing without worrying about your personal safety.
The skills and experience of ESC's VIP security bodyguards are paramount to our success. Training is not just something we have done in the past but something we require all our employees to partake in continually. New threats, tactics, and environments means our employees must be ready for anything. We can meet your needs if you are looking for experience in law enforcement, military or a combination of services. Our VIP security and bodyguards are all trained in C-TPAT and we stand behind them 100% in their ability to keep you safe.
We at Executive Security Concepts have been trusted to protect royal family members, dignitaries, political figures, celebrities, and other high profile individuals. Now let us be the solution for personal protection.
Security Consultants in Washington DC
Washington D.C. is home to many different entertainment venues attracting entertainers from all over the world. The Capital One Arena is the largest entertainment venue with seats for 18,500 and hosts almost 200 events each year such as concerts, family shows, and sporting events. Some of the larger names that have performed here include U2, the Rolling Stones, Bon Jovi, Beyoncé, Christina Aguilera, Andrea Bocelli and many more.
The John F. Kennedy Center for the Performing Arts, or The Kennedy Center as it's often called, offers more refined and cultured entertainment and is home to the National Symphony Orchestra, Washington National Opera, and Washington Ballet. Reaching into the thousands of performances a year, other showings include theater, musicals, dance, orchestral, chamber, jazz, pop music, folk, youth and family programs, and multimedia shows. Whatever the event or occasion, our Washington DC security company can provide the guard service you need.